Lifestyle Medicine Board Review Course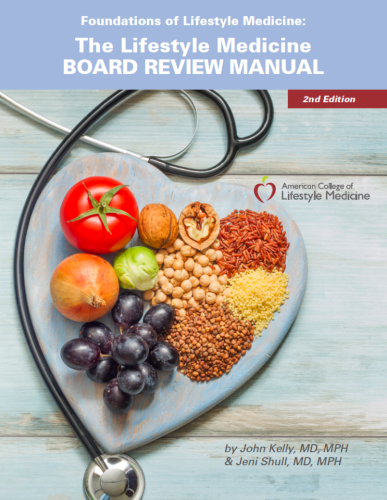 Overview
This is the recommended preparation course for sitting the board certification exams with the International Board of Lifestyle Medicine (IBLM) and the South Pacific Society of Lifestyle Medicine (SPSLM). The SPSLM has obtained a substantial discount on this course by forgoing the percentage of profit it would normally receive for promoting this course.
30 CME Points (Lifestyle Medicine): Completion of this course counts for the 30h of online/non-live CME points required to sit for the board certification exams with the IBLM and SPSLM.
What's Included: Online access to the board review manual and webinars along with a hard copy of the board review manual (postage included). Please allow 6 to 8 weeks for delivery of hard copy.
Cost (inclusive of 50% discount obtainable with discount code): $249 USD ($537 FJD based on exchange rate on 7/5/2019)
Obtaining Discount Code: To purchase the Lifestyle Medicine Board Review course at the discounted price email your interest to info@spslm.org and a request will be sent through to the International Board of Lifestyle Medicine to issue you with your own unique discount code.
IMPORTANT! The discount code expires within 2 weeks so please do not request a discount code until you are ready to purchase access to the course with your credit card.